Dan Lynch – Principal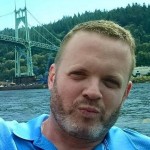 Dan's passion is helping his clients see their customers and prospects from new angles, allowing them to see profitable opportunities for growth.  Whether by helping his clients identify underserved geographic or industry segments, uncover and develop the right offerings and messagings to win target customer segments, deploy sales and marketing resources to ensure that customers get the right level and right amount of attention, or develop and implement analytics to measure accurately the results of sales and marketing programs, he helps his clients maximize their sales and marketing ROI.
Dan brings nearly 20 years of market research, marketing analytics and sales operations experience to the table at LMS.  With project work or employment in industries like hospitality, real estate, law, insurance, manufacturing, retail, distribution, non-profit and more, he can help your organization better understand its data, collect or develop third party data it needs to grow, or realign your sales and marketing teams for success.  In his spare time, Dan loves to garden, travel to new places, and collect art.
You can learn more about him here and read what clients say about his work here.
Jannon Sielaff – Marketing Analytics Consultant
Jannon provides analytics support to LMS on larger projects. He's a 2015 graduate of Portland State University and is in the process of applying for graduate programs in psychology. In his spare time, Jannon enjoys learning to play the cello and hiking the trails of the Pacific Northwest.